NOVEMBER 2019 SUCCESS STORY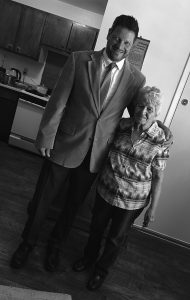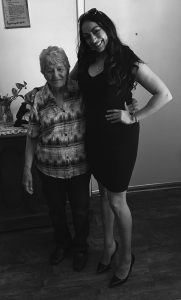 TYPE OF CASE: Personal Injury, Pedestrian.
WHAT HAPPENED: An elderly Hispanic resident of Santa Fe was walking on the sidewalk of busy St. Michael's Drive when she got blindsided by a car that was being delivered to a car dealership. Her leg was crushed, her mobility and quality of life substantially impaired for the remainder of her years. At primary fault was the out-of-state trucking company, which was routinely delivering vehicles in a recklessly unsafe manner, as well as the dealership, which was complicit.
CHALLENGES: Though she was a legal resident entitled to the same protections under the law as any citizen, the victim's version of events was discounted by the insurers of the at-fault companies. We have observed that in the legal system and the insurance industry, there are subtle (and often not so subtle) forms of discrimination practiced against Spanish speakers. Furthermore, insurance companies routinely mistreat the elderly, discounting their medical damages, pain, and suffering as pre-existing conditions—old age.
STRATEGY, TACTICS: Due to our familiarity with Santa Fe jurors, we immediately recognized that our client was a sympathetic victim, and swiftly gathered the material that would tell her story in evocative human terms. We deployed a sensitive translator, who has legal skills, and videographer to record her suffering in the hospital and struggling at home. We also conducted an undercover investigation to collect video evidence that the trucking company unloaded vehicles in this this unsafe way all the time.
FOR THE WIN: In response to our demand, which detailed all of these circumstances and more, the insurers settled the case for a substantial sum. After that, we negotiated our client's medical expenses down significantly.
BONUS WINS: Collateral benefits of the case include enhanced community safety—deliveries to the dealership are now made in a much safer manner—and the satisfaction of holding an out-of-state company responsible for its actions here in Santa Fe.