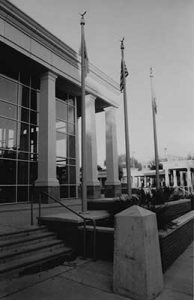 Administrative hearings may be required in various contexts. When you are arrested for a DWI, for example, the state will also try to suspend your license under the Implied Consent Act at a DMV hearing. This is an administrative hearing—rather than criminal— and it is independent of your criminal case. If you lose, your license will be suspend/revoked. You must request a DMV hearing within 10 days of your arrest or you will give up your right to challenge the license suspension.
A lawyer will make sure that the Police and District have followed the strict rules, laws, and regulations that apply at an administrative hearing. We can question whether the action is constitutional? Was the officer allowed to ask those questions? Was I read my rights? Has the proper foundation been laid for the evidence against me? Can we exclude evidence? These questions and many more should be evaluated in every case. Please call Aaron J. Boland for a free consultation.
Please click here to see the Implied Consent Act in Santa Fe, NM.