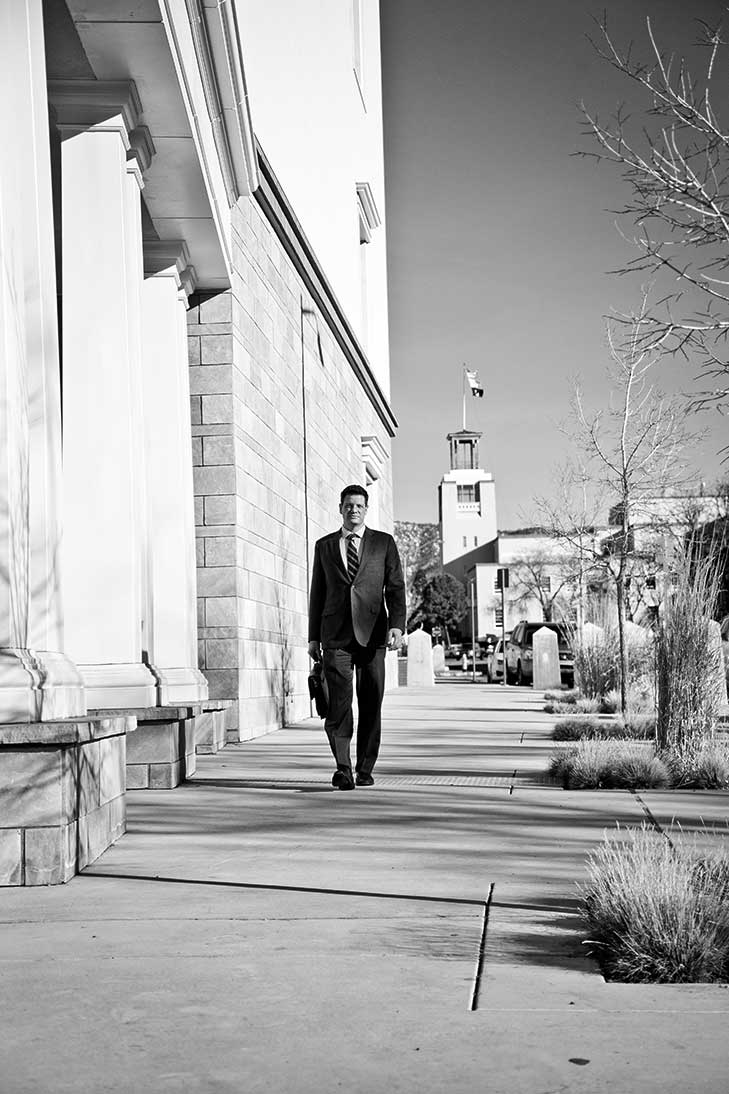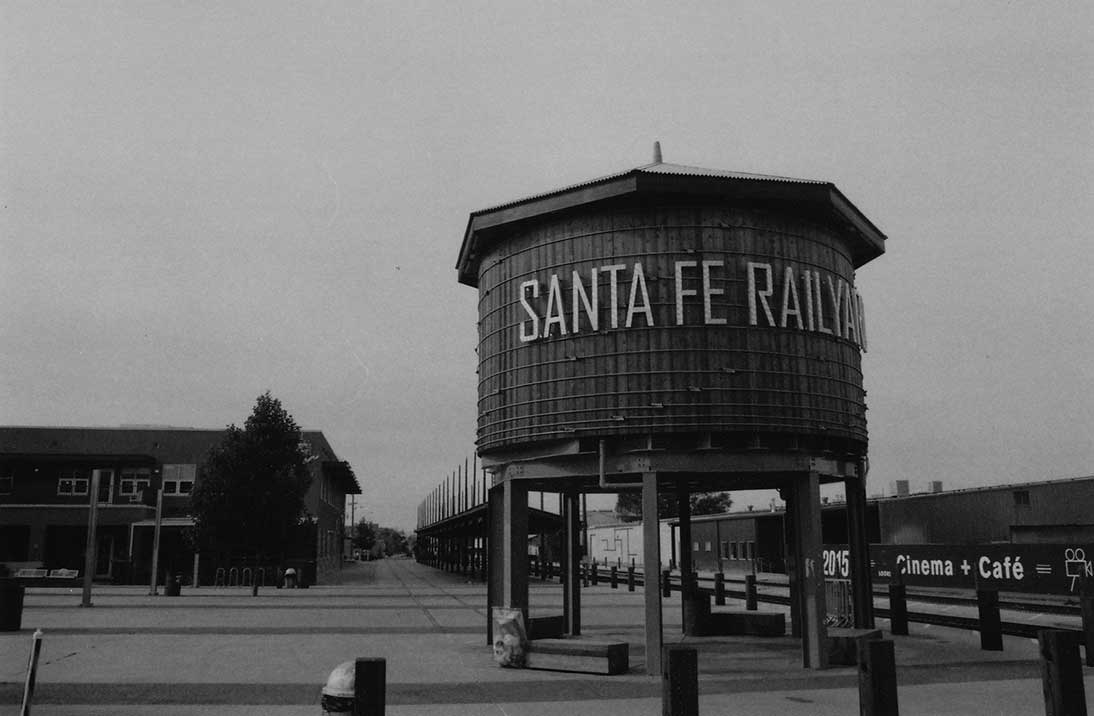 Aaron J. Boland
I studied out of state and started my law career elsewhere too, but I have always been a proud son of Northern New Mexico. Growing up in rural South San Isidro and Ocate before playing quarterback for four years at Santa Fe High has turned out to be an excellent foundation for practicing law. It helps to know the way people do things around here.
During school at the University of Arizona, I got thrown into court as an intern in the Tucson public defender's office. I was assigned to make a sentencing argument on behalf of a defendant who was facing prison time. I felt like I held his future in my hands. It was an a-ha moment that sparked my passion for representing the underdog.
Early in my career in the Portland, Oregon, public defender's office, I rocked the boat by taking a lot of cases to trials by jury against a district attorney's office that didn't like to cut deals. There was no shortage of "little guys" to defend. I had around 150 open cases at any given time, it was not unusual to juggle three trials in a week. Yes, it was grueling, but I took comfort in knowing that I did my part to see that justice was served—and I was gaining invaluable experience that serves my clients well to this day. By the time I went into private practice, I had tried some 60 jury trials.
As a solo criminal defense attorney, I made a personal commitment to learning each client's story, aggressively working the case, and fighting for victories.
I moved my practice to Santa Fe because, at heart, I'm a small-town boy. Understanding the local environment has enabled me to get know the judges, my legal colleagues, and adversaries. In a small town, you're held to a high standard, because everyone knows your reputation. That's fine with me, because I don't cut corners and my ethical standards are unimpeachable.
Many years ago, I took on a female client whose vehicle had been T-boned by a driver who blew through a stop sign. Her insurance company refused to pay her claim on account of what it deemed her pre-existing conditions. Read: old age. She was in her eighties. I was outraged and I let them know it. They soon came around and paid her claim fairly.
That's when I started to specialize in personal injury cases. I believe the insurance companies should honor their obligations and pay people what they deserve. We're on a mission to make sure they do—because they routinely deny valid claims. Our team has the hard-earned expertise it takes to fight the system and win. I work as hard on the small cases as I do on the big ones, because I take pride in fighting for justice for every client. I stick up for the underdog.
Michelle Bishop
Michelle Bishop is the Legal Secretary for Aaron Boland Law.  An avid animal lover with seven pets at home, Michelle brings her caring and compassionate nature to each and every client interaction.  Prior to joining the law firm, Michelle worked in the service industry for nearly twenty years and cites Judge Jeanine Pirro (first female DA elected in Westchester County) as her inspiration within the legal profession.
Kate Martinez
Kate Martinez is the paralegal for Aaron Boland Law, P.C.  She has over 13 years of paralegal experience, which includes personal injury, employment law, medical malpractice, wrongful death, insurance bad faith, civil rights, and commercial litigation. Kate enjoys the diversity of the law and the many people she encounters and assists.  Being able to apply her extensive organizational and planning skills makes her work all the more enjoyable.  She is an avid swimmer and a lover of books.
Bryan Phillips
Bryan Phillips creates content for Aaron Boland's various social media platforms and provides technical writing/editing expertise around the office.  He is an accomplished academic and literary writer, currently pursuing a graduate degree in the Classics at St. John's College.  Outside of work and studying, Bryan can be found cycling around Santa Fe on his fixie, easily identifiable by his eccentric tattoos.